Features & Add-ons
Meet Masteriyo's powerful features & addons fine-tuned for modern eLearning websites! Extend the plugin's core features with addons & build cutting-edge online courses.
Don't see what you need? Request a feature!
---
Note:
Available in Pro
General
Create, edit, and manage all your courses from one place with our powerful drag-and-drop course builder.

Build and include attractive certificates for each course to reward students for completing the course.

Give students a distraction free learning experience with our optimized Learning Page and keep them engaged.
Unlimited Courses
Build interactive online courses with Masteriyo! The best part? There's no limit to how many courses you can create.
Unlimited Lessons & Quizzes
Design unlimited lessons and quizzes using the intuitive builder. Masteriyo offers various lesson formats & question types.
Unlimited Instructors & Students
Add unlimited instructors and students to your school. And give them beautiful account pages after registration.
Create a grading system for evaluating quiz/assignment results. Instructors can mark and manage student grades.

Want a productive learning experience for your students? Let instructors add course assignments and evaluate them.
Intuitive Setup Wizard
Streamline the process of setting up Masteriyo LMS on your WordPress website with its easy setup wizard.  
eCommerce
Utilize Masteriyo's in-built order system and start selling courses online. Yes, without extra eCommerce plugins.
Engagement
Engage your students with interactive quizzes. Use different question types, set answer points, etc. for each quiz.

Provide Q&A sections for lessons, quizzes, and assignments. Students can ask questions here & receive answers quickly.

The Masteriyo Reviews feature lets logged-in users give text reviews and star ratings to individual courses.

Make your courses more interesting! Set time-based and action-based conditions to drip-feed course materials to students.

Student must successfully finish the prerequisite courses before they can enroll for a specific course.

Add study materials as attachments to your courses, enabling students to download and study them at their convenient time.

Add unlimited lesson materials in different formats like PDF, Zip, MS Word, etc. Allow your students to access and preview download materials with ease.

Add social sharing functionality to your single course page with social share addon of Masteriyo.
Dynamic Course Progressive Bar
Enable students to locate the exact step they are at while progressing through the course curriculum.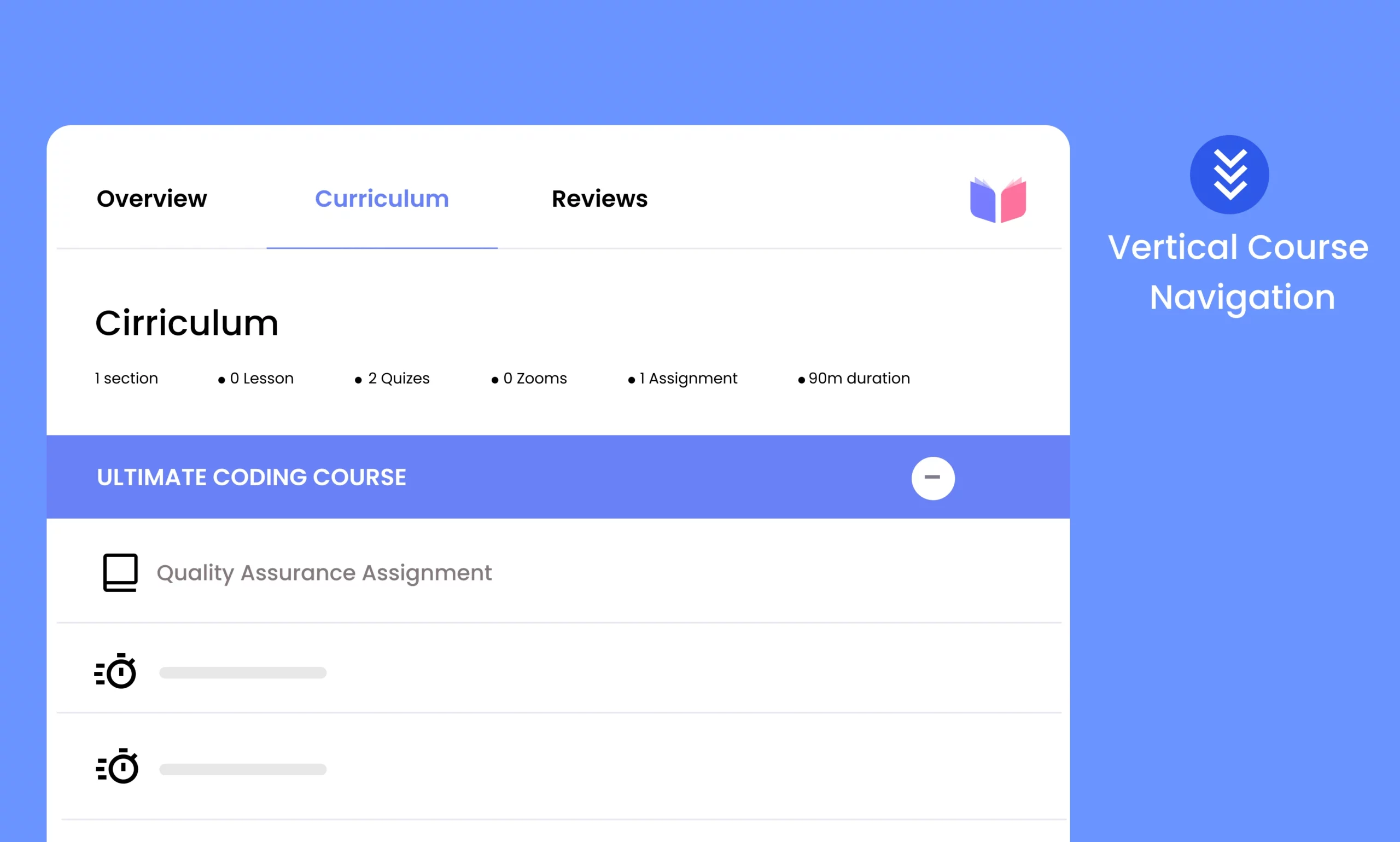 Vertical Course Navigation Section
Allow students to seamlessly navigate through the course curriculum's sections, lessons, and quizzes.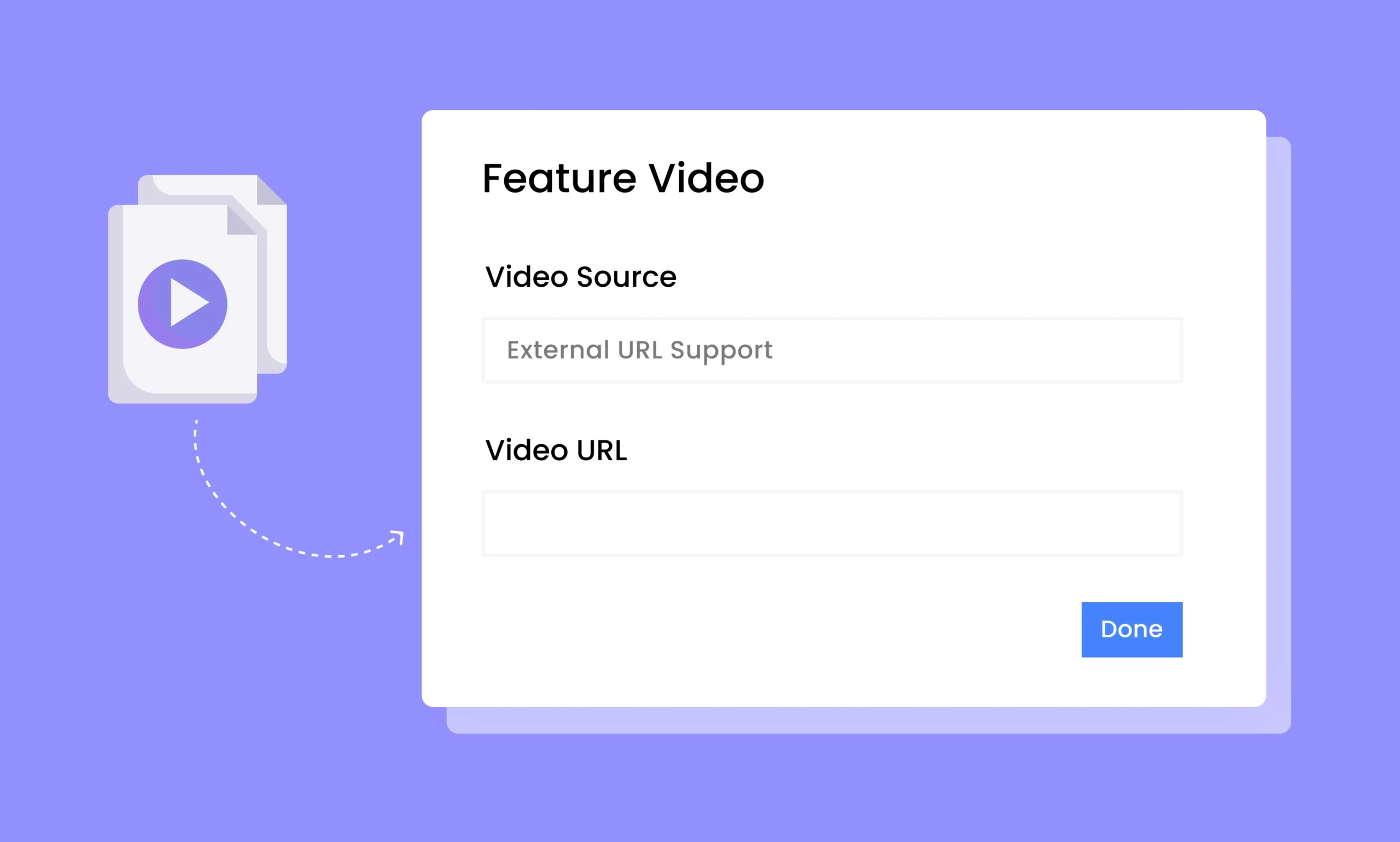 External URL Video Support
Incorporate video links from external sources like Google Drive, OneDrive, and so on. 
Course FAQs
Integrate a new FAQ tab to your course pages to add frequently asked questions relevant to your courses.  
Security
The Password Strength Checker ensures that the students and instructors register with a strong password.

Protect your forms from spam and abuse by ensuring only real users can sign up and register their accounts.
Design
Let students filter courses on the Course Archive page based on categories, difficulty, price, rating, and price type.
Fully Responsive Design
Regardless of the device students will use to browse your site, rest assured that your eLearning site will look pixel-perfect. 
Page Builder
Equip your Elementor editor with Masteriyo widgets. Add components like course lists & categories to any page/post.

Use the WordPress block editor to easily build attractive course pages and certificates with Masteriyo.
Compatible Themes
Masteriyo LMS is compatible with all the themes developed following the WordPress coding standards. However, it seamlessly works with the following themes. 
Design a professional and engaging online course platform with ease and simplicity.
Astra
Take your LMS website to the next level using this popular multipurpose theme.  
Create impactful eLearning sites with default WordPress themes like Twenty Twenty One.
Compatible SEO Plugins
Yoast SEO
Optimize your content for keywords and improve your SEO performance with Yoast SEO for a higher ranking of your eLearning site.
Rank Math
Boost your LMS website's ranking by optimizing your course content for SEO with Rank Math.
Compatible Cache Plugins
Masteriyo LMS fully supports different cache plugins. Best of all, it enables you to prevent caching selected Masteriyo pages.
LiteSpeed
Improve your overall site's performance with LiteSpeed's exclusive caching features.
Hummingbird
Make your eLearning site faster and optimized for outstanding performance with Hummingbird.
Integration
Easily schedule and manage Zoom meetings to create virtual classrooms directly from the Masteriyo platform.
Advanced
Personalize your e-learning platform's branding with Masteriyo, moving beyond the default design.

Create a GDPR compliance addon following data protection guidelines, allowing users to link privacy policies to consent messages.

Use the Multiple Instructors addon to let more than one teacher work together on a course.

Get valuable insight on important data and stats relevant to your courses from Masteriyo's Dashboard Analytics.

Allow students to have a sneak peek at lessons prior to enrolling in a course.
Manual Enrollment
Empower admin/instructors to enroll students in the course manually. It eliminates the need for students to go through the checkout process.  
Webhooks
Enables you to send data to the external URL, triggered by the specific action occurring on the Masteriyo components.  
Get started with free version first & later extend with premium packages as you need.
Join 2000+ professionals who use Masteriyo to sell online courses easily!